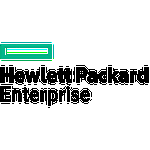 Posted:

Apr 12, 2012

Published:

Apr 12, 2012

Format:

PDF

Length:

9 Page(s)

Type:

eGuide

Language:

English
Sponsored by: Hewlett-Packard Company

Every hospital is under financial pressure. In fact, the risks that they face and the potential cost of those
risks are greater than the expense that they have to make to reduce those risks. This presents unique opportunities for channel companies and VARs.

This E-guide explores why channel professionals and VARs should not only understand hospital vulnerabilities but also be able to convince customers that risk mitigation is worth the price.